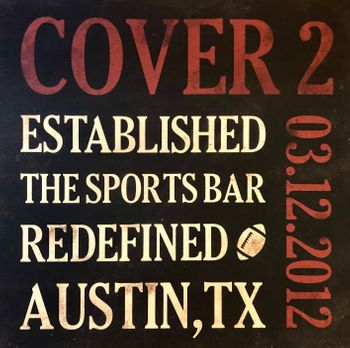 COVER 2 | THE SPORTS BAR REDEFINED
Owners Matt Dodson and Doug Young have joined their shared passion for outstanding food, exceptional service and pure love of sports to create a casual, comfortable sports bar you can call home. Boasting 26 TVs, 80" flat screens, and an awesome sound system, Cover 2 is THE premier sports bar.
As Cover 3's little brother, Cover 2 maintains the same commitment to providing an exceptional guest experience. Each menu item is carefully prepared with the finest, freshest ingredients to satisfy the most distinguished palate. Offering a full bar with a premium well, Cover 2 has a spectacular selection of spirits, 25 draft beers, one chilled liquor tap, and a fabulous selection of wines available by the glass.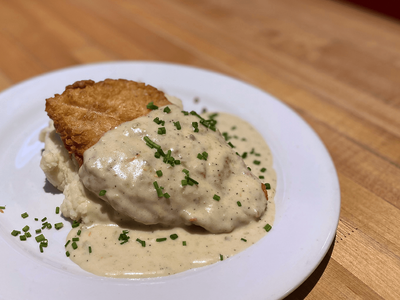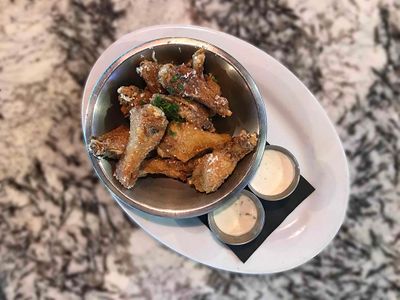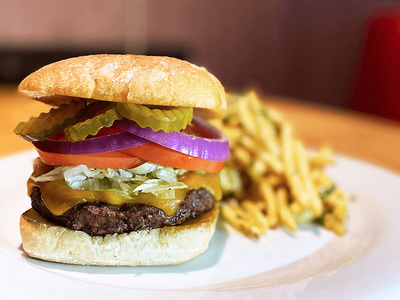 With air- high-fives, handshakes and hugs, thank you for all the love and support you have shown us. With the continued help of our community we will weather this storm!
As COVER 2 continues to adapt to these unprecedented circumstances, we're modifying our menu offerings, including weekly fresh seafood dishes, adding on family meal deals and more. To better serve you at this time we've even added online ordering and curbside pick up.
Please know that while we continue to adapt and adhere to all guidelines set forth by the CDC and local health officials, the safety of our patrons and staff is of paramount importance. Our team is committed to doing whatever it takes to protect the wellbeing of our community. Welcome to COVER 2 - it's service with social distancing. Thank you for supporting COVER 2. Cheers to your health!

TOP SPORTS BARS IN THE US
"There are bars that play sports and then there are sports bars".
CNN Travel declares Cover 3 one of the top 101 Best Sports Bars in the Country!