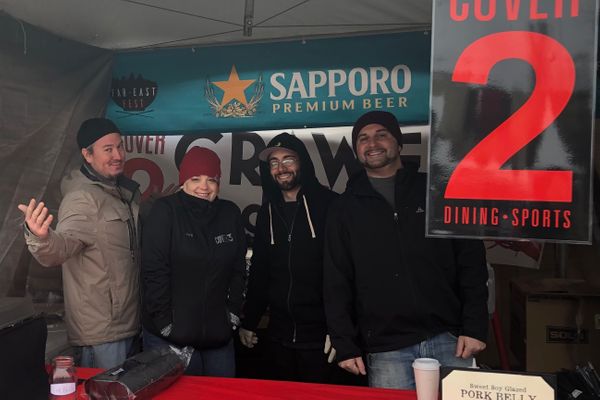 FAR EAST FESTIVAL
Despite the chilly February weather, thousands of people turned out to experience the fun and flavors at the Second Annual Far East Festival. Executive Chef Justin Manzi's Sweet Soy Glazed Pork Belly with Gochujang Slaw and Pickled Heirloom Carrots and Cucumbers was a huge hit at the festival - earning second place in the competition!
TOP SPORTS BARS IN THE US
"There are bars that play sports and then there are sports bars".
CNN Travel declares Cover 3 one of the top 101 Best Sports Bars in the Country!
CHECK OUT AUSTIN 360'S ANNOUNCEMENT OF COVER 2'S OPENING.
From the owners of Cover 3. Like the restaurant on Anderson Lane, Cover 2 offers higher-quality cuisine than you'd find in most sports bars plus plenty of TVs, beers and cocktails to get you through the game.