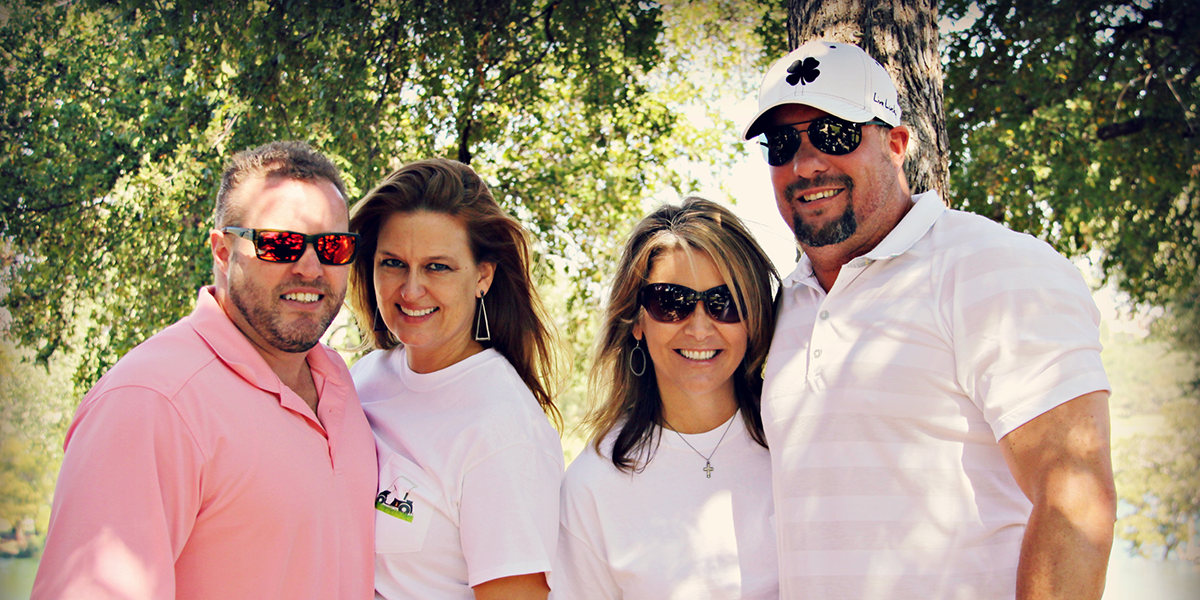 COVER 2 | THE SPORTS BAR REDEFINED
Owners Matt Dodson and Doug Young have joined their shared passion for outstanding food, exceptional service and pure love of sports to create a casual, comfortable sports bar you can call home. Boasting 26 TVs, 80" flat screens, and an awesome sound system, Cover 2 is THE premier sports bar.
As Cover 3's little brother, Cover 2 maintains the same commitment to providing an exceptional guest experience. Each menu item is carefully prepared with the finest, freshest ingredients to satisfy the most distinguished palate. Offering a full bar with a premium well, Cover 2 has a spectacular selection of spirits, 25 draft beers, one chilled liquor tap, and a fabulous selection of wines available by the glass.
When it came to creating a menu for Cover 3, Matt had a few rules.
"Start with quality ingredients and treat them right. Don't over-complicate it. Keep it simple but do it better."
Doing it better came through trial and error. Matt and Doug knew they wanted a place where they could watch the game and eat good food but the level of sophistication happened as part of a happy accident.
"We added the wine room and that's when we knew we'd kicked up the place to a level of sophistication beyond your average sports bar."
But, that's not all that keeps Cover 3 from...
more
A local boy, born and raised in Austin, with a long career in the restaurant scene starting at age 15 as a dish washer at the Lone Star Café.
From there, Doug worked his way around town at other spots like Captain Boomer's, Chili's and Tumbleweed. In 1989, at 19, he began a long stint at Z-Tejas working just about every position from pantry to bartender and eventually General Manager and Operating Partner in 1997. It was at Z-Tejas where Doug met Matt Dodson in 1989 and both discovered they wanted to own and run their own restaurant someday.
"We both really like sports but we...
more
COMMUNITY PARTNERSHIP
The adopted charity of all Austin-area COVER 3's and COVER 2 is Partnerships For Children. The year-round dedication to this great organization includes multiple events, including our PFC Pickle Program, Annual Golf Classic in the fall, and the Holiday Toy Drive.
Partnerships for Children provides critical resources to abused and neglected children in Central Texas who are in the care of Child Protective Services. Through community support, PFC's mission is to better serve caseworkers by growing existing programs like the Rainbow Room and Holiday Wishes and developing new programs like YES Mentoring and The Heart Gallery of Central Texas.
To learn more about PFC's Five Core Programs or to make a donation please visit Partnerships For Children.
FUNDRAISING FOR PFC | THE STATS
GOLF TOURNAMENTS
2010: $19,200
2011: $42,200
2012: $54,205
2013: 47,703
2014: $48,520
2015: $56,460
2016: $70,050
2017: $75,600
2018: $82,151
PFC PICKLES
2013/2014: $6,345
2014/2015: $11,143
2015/2016: $14,000
2016/2017: $15,568
2017/2018: $15,515